5 restaurants to enjoy date night during Dine Sheffield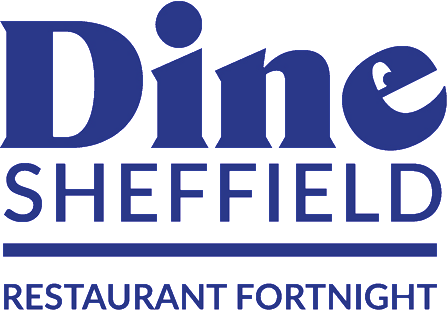 Dine Sheffield, the city's restaurant fortnight, is the time to try somewhere new in Sheffield city centre. It's also a time for treating yourself and the ones you love.
With offers priced at £5, £10 and £15 there's something for every budget, and with some of the city's fine dining destinations are getting involved, it's the perfect opportunity to try somewhere a little fancy this Dine Sheffield.
Browse more than 45 offers at www.dinesheffield.co.uk.
Offers for £10 and £15 at Silversmiths, Arundel Street
Silversmiths, the Yorkshire restaurant, prides itself on using the finest local ingredients in fresh, seasonal dishes and during Dine Sheffield you can sample Silversmiths from just £10.
With lunch and a drink for £10 or two courses for £15 to choose from, Silversmiths Dine Sheffield dishes include: Yorkshire Flatbread with slow cooked beef shin, horseradish, Yorkshire blue cheese and rocket; Crispy Polenta Cake with tomato, olive and aubergine ragu, dressed curly endive and parmesan tuile, and vegan Chocolate Mousse with strawberry and mint salad, chocolate shard, basil biscuit and strawberry sherbet.
Download Silversmiths voucher.
Deals for £10 and £15 at OISOI, St Paul's Place
OISOI will be serving up contemporary Oriental fine dining as the restaurant takes part in Dine Sheffield for the first time from 14 -28 March.
OISOI's Oriental fusion food style combines the freshest traditional tastes, with modern styling. During Dine Sheffield you can enjoy coffee and a cake for £15, afternoon tea for £15 or two cocktails for £15.
Afternoon tea with a glass of fizz for £15 at Leopold Hotel, Leopold Street
The Leopold Hotel prides itself on being a world of relaxation, sophistication and luxury, so treat yourself to afternoon tea this Dine Sheffield.
Enjoy beautifully presented cakes, dainty pastries, scones and delicate finger sandwiches served with exquisite blends of the finest teas and even a glass of fizz for just £15.
Download The Leopold Hotel voucher.
Sharer plate for two for £10 at Public, Surrey Street
It may be in an old public toilet but after a luxurious transformation and multiple award wins, Public is now one of Sheffield's most talked about bars. And you can dine with them for just a tenner during Dine Sheffield.
Enjoy a sharer plate for two featuring some of Public's most popular dishes during Dine Sheffield. Team it with a couple of Public cocktails and sit back and enjoy the vinyl records.
Two courses for £15 at Browns, St Paul's Parade
Right in the heart of Sheffield city centre, Browns is a tranquil spot which looks out on to the Peace Gardens. During Dine Sheffield you can enjoy two courses for £15, with a delicious set menu to choose from.
Enjoy fine dining in a relaxed, luxurious setting with a set menu featuring the likes of duck liver parfait, steak frites, and salted caramel profiteroles.