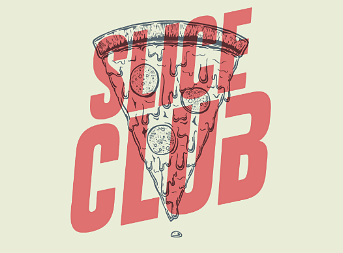 If you've got yourselves a Forum card (for the very small price of £3), then you're invited to the slice club!
That's right, the post-work pizza game at The Forum just got even better as you can now bag yourselves a pint and a slice for £4! What better way to wind down after work than with a pint of True North Brew and a one of their gigantic pizza slices? They have plenty of choices for different toppings and they're always absolutely delicious.!
If you don't fancy a drink but the idea of pizza is all too enticing, then if you rock up after work you can get a half price slice until 6pm. There are bargains left, right and centre with a Forum card!
Go on, pay them a visit and get yours today.