The Devonshire: Sausage Week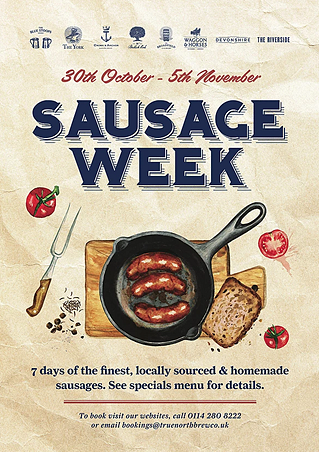 Everyone loves sausage, right? Well the folks at The Devonshire sure do, as they've got a whole week dedicated to all things sausage.
Expect seven days of the finest locally-sourced produce, served up in The Devonshire's shiny new surroundings. The event is running from October 30th to November 5th, so there's plenty of time to plan your sausage feast.
Book yourself a table for a post-work treat, or head down there for an impromptu evening out. Check out the specials menu for what's on offer. We'll see you down there!