Pizza Express: Student Special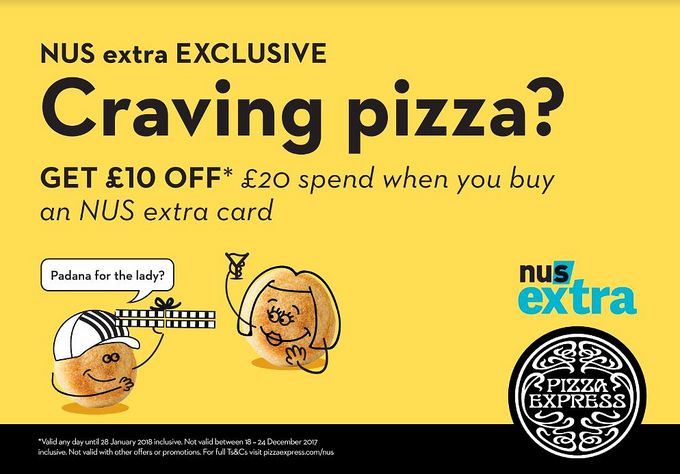 September may mean getting back to the grind, but Pizza Express have got the perfect offer to remedy any disappointment you may be feeling.
If you're considering signing up to take advantage of the benefits of an NUS card, here's one more. With your new card, you'll also get a voucher for £10 off at Pizza Express when you spend at least £20.
Make it a mate date (or a real one) and indulge in some delicious dough balls and your pizza of choice, all the while knowing you're getting a tenner off. Sweet!
For more information, visit their website.