What's on at the theatre this week: 27-31 March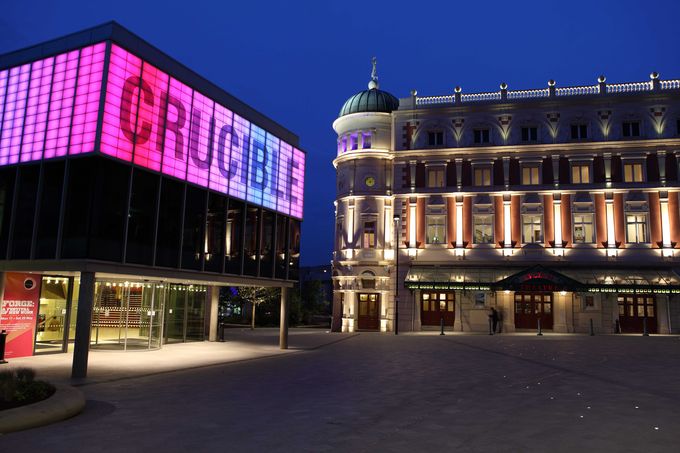 Today is World Theatre Day, so what better excuse to take yourself out to enjoy some great theatre in the heart of the city. We've rounded up a handful of performances running this week, so book your tickets now to save missing out on seats!
The York Realist, Crucible Theatre, 27 March – 7 April
Park your behind at one of the best venues in the country for catching fantastic theatre performances. The Times called The York Realist, which comes to the Crucible on 27 March until 7 April, "a glorious evening". The play aims to reflect on the rival forces of family, class and longing, with the cast including Broadchurch's Jonathan Bailey, Shameless' Ben Batt and Lesley Nicol from good ol' Downton Abbey. Tickets are selling fast, so book now to catch one of the most poignant productions of the year.
Shrek the Musical, Lyceum Theatre, 28 March – 8 April
If you're looking to take a walk down memory lane and revel in the nostalgia that is Shrek, then Shrek the Musical is the one for you. Dubbed "Shrek-tacular" by the Sunday Telegraph, this family-friendly performance of Shrek's journey through the topsy-turvy world of fairy tales will have you laughing, singing and 'getting something in your eye' as your favourite ogre tries to make it beyond the swamp. Head to www.sheffieldtheatres.co.uk to get your tickets.
Night Must Fall, Library Theatre, Central Library 28 – 31 March
Night Must Fall, the psychological thriller by Emlyn Williams, will fill the art deco Central Library theatre with questions this Wednesday until Saturday 31 March. As the charming, smooth-talking Dan unexpectedly enters old Mrs. Bramson and her niece's lives, just before the disappearance of a local woman sparks rumours of murder, suspicions arise. As police tighten the net on the inquiry, eyes begin to turn toward the new arrival. Is anyone safe? For a night of traditional British mystery from the Denys Edwards Players, be sure to book your tickets by emailing bookings.denysedwardsplayers@gmail.com or calling 07948 905048.
Great things happen after 5pm, and we'd love to see what you get up to in the city centre. Just use #SheffAfter5 while you're out and about!