True North Brew Co: Special Edition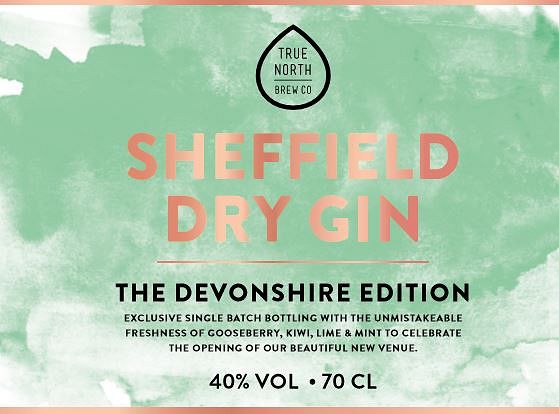 To celebrate the opening of The Devonshire this month, True North Brew Co. are creating a special edition of their Sheffield Dry Gin.
The Devonshire Edition will join a lineup of vermouth and more than a hundred different gins. It will be an exclusive single batch bottling with the unmistakable freshness of gooseberry, kiwi, lime and mint, to celebrate the opening of the new venue.
Master Distiller Ben Schulze infused green fruits to signify a new beginning for this long standing venue, creating 200 bottles of this special edition distillation that will only be available to drink exclusively at The Devonshire.
The venue will be opening with the third year of its renowned Gin Festival, showcasing a selection of their favourite gin brands at a reduced price of just £10 per class this September. The festival culminates in the ultimate three-course Gin Feast, with The Devonshire's Gin talented chefs and gin experts highlighting amazing gins alongside fabulous food.
For more information, or to book your tickets for the festival, click here.