The Showroom: Black History Month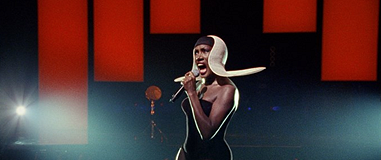 When? October 3rd – 30th
To celebrate Black History Month, The Showroom has teamed up with the Melanin Festival to bring you films, documentaries, art and workshops that celebrate black culture.
Some of the films have previously been unreleased in the UK, so it's your opportunity to see some truly unique cinema.
Among the highlights is Britain on Film: Black Britain, which explores the history of black people between 1901 and 1985. See the film for yourself on October 5th at 6:15pm.
Grace Jones: Bloodlight and Bami – Live with Friends is another unmissable event. The pop cultural phenomenon will discuss her life and work with some of her closest collaborators. It's showing on October 25th at 7pm.
See The Showroom's list of Black History Month and book your tickets here.