Sip, paint, party at Forum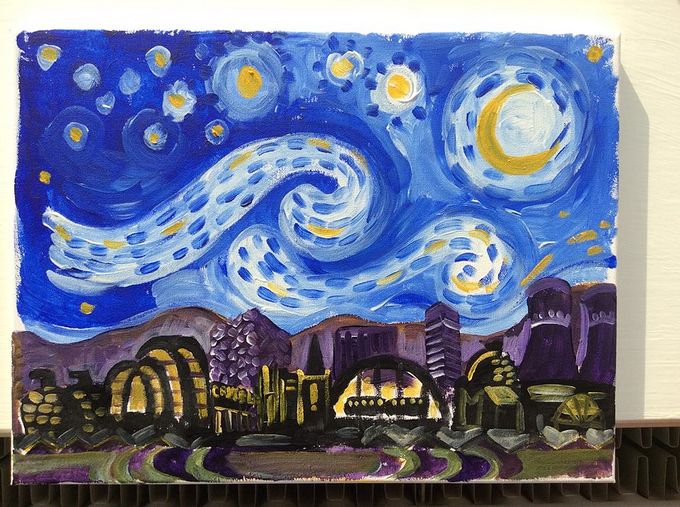 It's a trend that has swept America and now paint parties have arrived in the UK. No, not the UV type from your student days, it's far more sophisticated than that.
Join Painting the Town Red at Forum on Devonshire Street on 28 November for an evening of painting and prosecco. A talented local artist will provide all the materials and guidance needed to recreate Vincent Van Gogh's Starry Night painting.
Don't worry if you've not picked up a paintbrush since your art GCSE, the evening isn't about producing the best painting, it's about relaxing with friends and having some fun.
The events starts at 7:30pm, and tickets are priced at £25 which includes a glass of prosecco. Turn home time into own time and head out for some food and drink beforehand, Alive After 5 has some great suggestions for dining in Sheffield.