Sheffield City Hall: Comedy After Five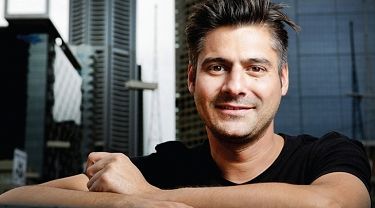 When? October
The Last Laugh Comedy Festival is back for another year. Kick starting with Phil Jupitus last week, there's a cracking bunch of comedy shows taking place at The City Hall for you to choose from.
On Wednesday 11th October, Paul Chowdy takes the stage in Memorial Hall, while Jon Richardson brings a healthy dose of disapproval to complain about anything and everything in his latest show - Old Man - in the Irwin Mitchell Oval Hall.
If you're an observational comedy fan, Scottish comedian Danny Bhoy performs his 'Make Something Great Again For Better Future Tomorrow Together' show on Thursday 12th. We're sure we've heard that line before…?
You've got two chances to see comedy legend Greg Davis, who's performing taking to the Irwin Mitchell Oval Hall on 17th and 18th October. BAFTA nominated for his performances in 'Cuckoo', 'Man Down', 'The Inbetweeners' and 'Taskmaster', he's back with his first stand-up show in four years.
Mock The Week regular Gary Delaney performs his new show 'There's Something About Gary' at the Memorial Hall on Sunday 22nd October. King of the one liners, he says "a good joke should be like a drunk Glaswegian, short and punchy".
And last but by no means least, following her her critically acclaimed show "What Would Beyonce Do?", Luis Omelian asks "Am I Right Ladies?!" in her latest stand-up routine. Taking to the Memorial Hall stage on Monday 23rd October, it promises to be a party packed with jokes.
Heading to a show and want to make a night of it! Check out our latest food and drink offers.
Head to the City Hall website book your tickets.