Lyceum Theatre: Legally Blonde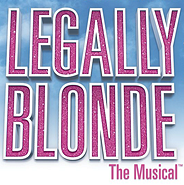 When? October 30th – November 4th
First it was a film, then it became a hit on both the West End and Broadway… and now Legally Blonde is making its way to the Sheffield stage!
Featuring former soap stars Rita Simons as Paulette Bonafonte and Bill Ward as Professor Callahan, the show follows the tale of Elle Woods, who tries to win her boyfriend back by bagging a place at Harvard Law School.
The all singing, all dancing rom-com is coming to Sheffield for a limited run, so remember to bend, snap and grab those tickets fast!