Haunted After Five: 2018 edition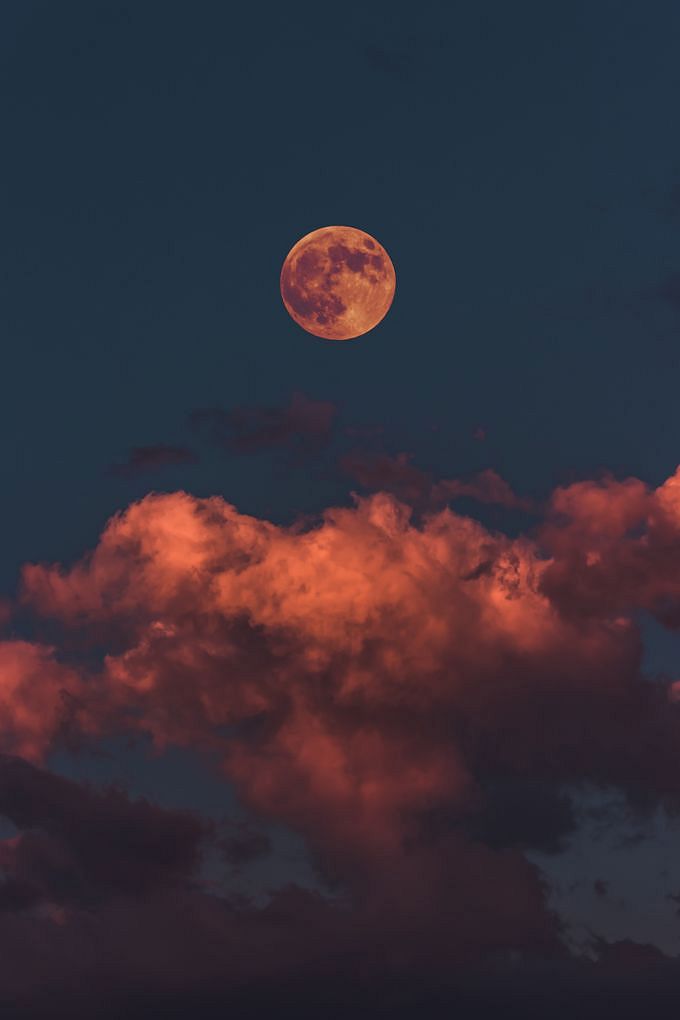 Okay, so we blinked and September disappeared.
Now that autumn is creeping in, why not make your Halloween a memorable one at any one of the city centre's ghoulish events at the end of the month? (And if they're not on Halloween itself,  they'll certainly get you in the mood!)
Séance: Darkfield Theatre, Secret locaton (TBA), 11-16 October, £6-£9
'Séance', a 15-minute, totally immersive and thought-provoking performance by new theatre company, DARKFIELD, is coming to Sheffield this month.Taking place in a shipping container in absolute darkness, this is certainly not for the faint-hearted. Each show employs binaural sound, pitch darkness and movement to situate each audience member at the centre of an evolving narrative. It's part of a collection of individual experiences in shipping containers that explore fear and anxiety.
Enter our exclusive competition with organisers Theatre Deli to win four tickets to the performance!
Tickets here. (Location will be announced very soon - keep a close eye on the Facebook event for updates.)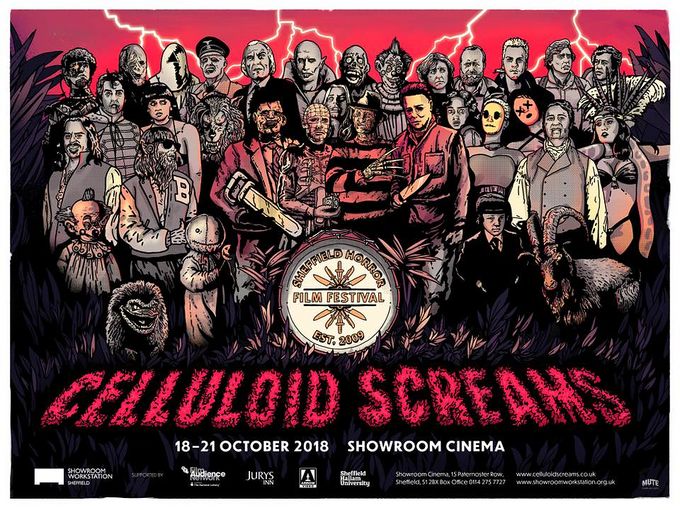 Celluloid Screams, Sheffield Horror Film Festival, Showroom Cinema, 18-21 October
Tickets are now on sale for individual tickets to screenings as part of the tenth edition of the Sheffield Horror Film Festival, 'Celluloid Screams'. Landing in Sheffield for four days of horror-filled fantastical film at the Showroom Cinema, catch screenings of the classics, alongside UK premiers, as well as Q&A sessions with the stars and directors/producers as the city celebrates all things horror in film. To find out more and the view the programme of screenings and events, click here.
Lands: Antler Theatre, Theatre Deli, 30 October, 7:30pm
For something a little different this Halloween, why not go for a night at the theatre? Award-winning theatre company, Antler, brings its sell-out Edinburgh Fringe 2017 performance, 'Lands' to Theatre Deli. Dissecting a relationship teetering on the edge of collapse, for just one night, the 'absurd tragi-comedy for our times' will explore the impossibility of relationships, our inability to understand one another, and the lands we isolate ourselves on. Turns out maybe us humans can be pretty scary too. Book your tickets here.
Café Rouge's Halloween Special, St. Paul's Square, 31 October, 6pm
With a live magician, prizes for the best-dressed guest and 40% student discount with a valid NUS extra card (25% with any other student card), head on down to Café Rouge for a night of spooks, dressing up and an all-round Halloween knees-up at the French brasserie and bar.
Sheffield Futures' Halloween Spooktacular, DINA, Cambridge Street, 31 October, 7pm, £5 suggested donation
With live music, bake sale (watch out Prue), fancy dress competition, as well as loads of Halloween-themed stalls, Sheffield Futures has a fab night planned to raise vital funds for the young people of Sheffield. Find out more and nab your advance ticket here - don't forget to dress up!
Pudding Club #6: Halloween Fear Factory, Birdhouse Tea Bar & Kitchen, 31 October, 6:30pm £20/£25
For one night only, Birdhouse will become a ghoulish haunted house as it plays host to its sixth pudding club edition on Halloween itself! With fancy dress encouraged, book your tickets for a trio of Halloween-themed puddings and a glass of witches' brew (alcoholic or non-alcoholic). You have been warned – puddings may be devilishly delicious! Tickets are disappearing fast for this, so get in quick before they're all snapped up!
FEMUR Halloween Special plus Special Guests, Forum Kitchen + Bar, 31 October, 7pm
Celebrating Halloween in style, Forum has invited psychedelic grunge band FEMUR to blow away the cobwebs for an evening of general spookiness. With the line-up still to be announced, you can certainly expect visual projections, spooky décor and all-round ghastly vibes as the Devonshire Street bar and kitchen turns up the volume. Keep up to date with line-up announcements here.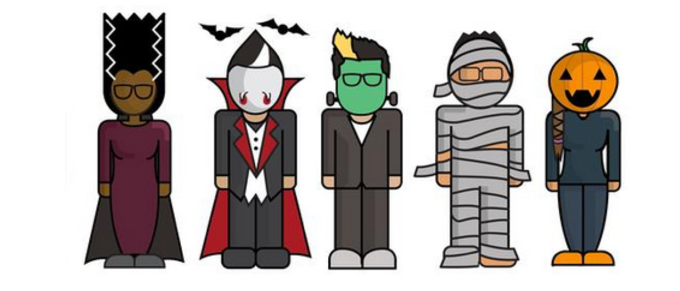 The Elvis Dead and Evil Dead 2, The Leadmill, 1 November, 7pm, £12.50
It may be a day late, but at The Leadmill you'll be able to catch a live performance of Rob Kemp's 'The Elvis Dead', a musical interpretation of the cult classic horror movie 'Evil Dead 2' through the songs of Elvis Presley. You'll then be able to watch the film itself shortly afterwards! If The Sunday Times calls it 'Twisted Genius - ★★★★', then it's probably a must-see. Tickets here.
Stay in the loop on the latest Halloween events in the city center by using #SheffAfter5 on Instagram and Twitter.