5 great things to do after 5pm in Sheffield: 22 – 28 January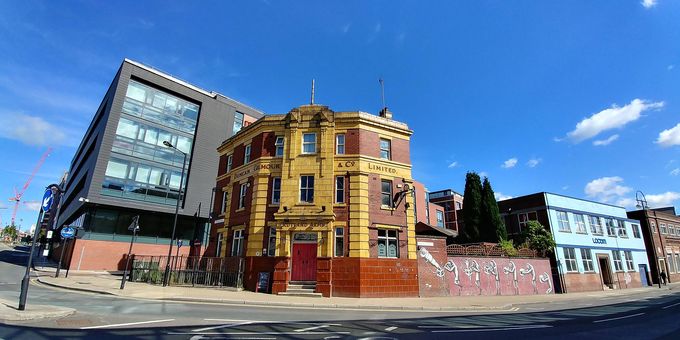 Sheffield gets interesting after 5pm, so every week we are going to bring you some suggestions of great things to do in the city in the early evening. Whether it be dining, music, shopping or events, there's always something to hang about after work for. Here are some suggestions for the 22 - 28 January.
Bungalows Quiz – Bungalows and Bears
Bungalows and Bears' weekly quiz returns on 22 January at 8pm with brand new host MC Jack Hammer and a brand new format. The Trips Round the Block quiz is themed on Sheffield's hot spots and watering holes and you can enter for just £1.
Burns Night – Devonshire Cat
Devonshire Cat is giving Burns Night a beery twist on 25 January from 7:30pm. To celebrate the life of Scottish poet Rabbie Burns they will be pairing four beers from Magic Brewery, four Scotch whiskies and four chocolates. Tickets are £18 and can be bought through Eventbrite. For more inspiration on how to spend Burns Night see Alive After 5's guide to Burns Night in the Steel City.
Dancehall Fitness – The Fitness Club
If you want to get fit this year but find the gym boring, give dancehall fitness a try on 22 January at The Fitness Club on Surrey Street. This new dance fitness concept, which brings together Jamaican dancefloor moves and fitness routines, has taken Europe by storm. Contact shentertainment2016@gmail.com for more information on getting involved in Sheffield.
Garage Beer Co – Rutland Arms
On 26 January, The Rutland Arms will be welcoming Barcelona brewery Garage Beer Co to the upstairs room for an evening of beer and garage rock. The brewery will be bringing Garage Beer Co Soup IPA and Garage Beer Co/Other Half Breweing Co More Green DIPA for beer fans to try, whilst garage rock will provide the soundtrack for the evening.
Try an ofo bike
You may have noticed an influx of yellow bikes around Sheffield in recent weeks. The bikes are part of a fleet of 1000 bikes brought to the Steel City by ofo, which runs bike-sharing schemes across the country. The lights have all been fitted with lights, and have three-gears to tackle those famous Sheffield hills, so get out there and explore Sheffield after 5pm on two wheels. Search and download the app to get started.