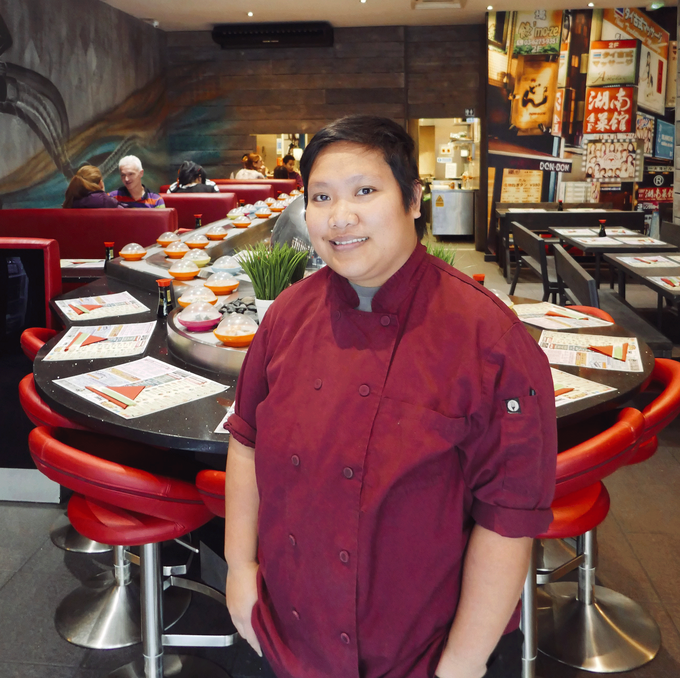 This month we're honing in on the Japanese restaurant Sakushi and getting you closer to the people that make it so great.
Read on to find out what happened when we met with Sakushi's head chef KC Manalo and find out why the restaurant is a cut above its kind.
*
Despite no professional experience in the kitchen, before Sakushi I worked at YoSushi! In Meadowhall. I trained from scratch and learned everything there is to know. Having originally come from the Philippines and being the eldest in my family, I'd always cooked from a young age, however never for a living until I came to Sheffield.
Before Sakushi, I wasn't a huge fan of the raw-element in sushi, but now that I've been here for 16 years, I've found my footings and love it. A lot of people assume that sushi-based dishes are completely raw, which tends to put them off. In reality yes a few of the dishes are raw, but there are others with cooked meats, vegetables too – there is so much more to sushi than that!
"My favourite dishes here are the pork asado and the chili beef don, simply because I love spicy food, and paired with a bit of sweetness it works really really well."
For me my cooking inspiration probably has to be my mum – she's always been cooking and knows her stuff. I'm also constantly researching online for new flavours, techniques and things to motivate me to keep things fresh.
Working at Sakushi is the best when you have a great team surrounding you. I've been here two and a half years now and we're like a little family, working together as a unit with the occasional bit of banter thrown in.
Sakushi sets itself apart from other local Japanese restaurants by staying on the cusp of Japanese cuisine. We're always updating our menu so that it includes dishes that our customers really love - we're constantly tweaking things to suit diners' tastes, and really putting them in the driving seat. For instance we're currently tweaking what goes into our duck gyoza dish – customers have said they would prefer hoisin over a vinegarette sauce, so we're working on it!
My favourite place to eat in Sheffield has to be at Cubana Tapas Bar in Leopold Square. Its food is spicy and in some ways homely for me - it meets my tastes perfectly.
I love living in Sheffield because it's a clean city, and there is always a lot of choice when it comes to eating out. It's a really well-connected place to be, especially in the Filipino community where everyone is really close-knit.
If I'm not here cooking you'll find me tucking in to food at either one of my two favourites in Sheffield – Cubana or ASK Italian.
*